Meet NFT creator C4RDINAL
C4RDINAL, is a Canadian creator and collector. He was introduced to the NFT space in 2021 which over time led him to explore his creativity as an independent artist and form a part of the platform and community at Noble Gallery. In February 2023 C4RDINAL reached an all-time high, selling his piece 'ROAD LESS TRAVELED' for 5.5 ETH.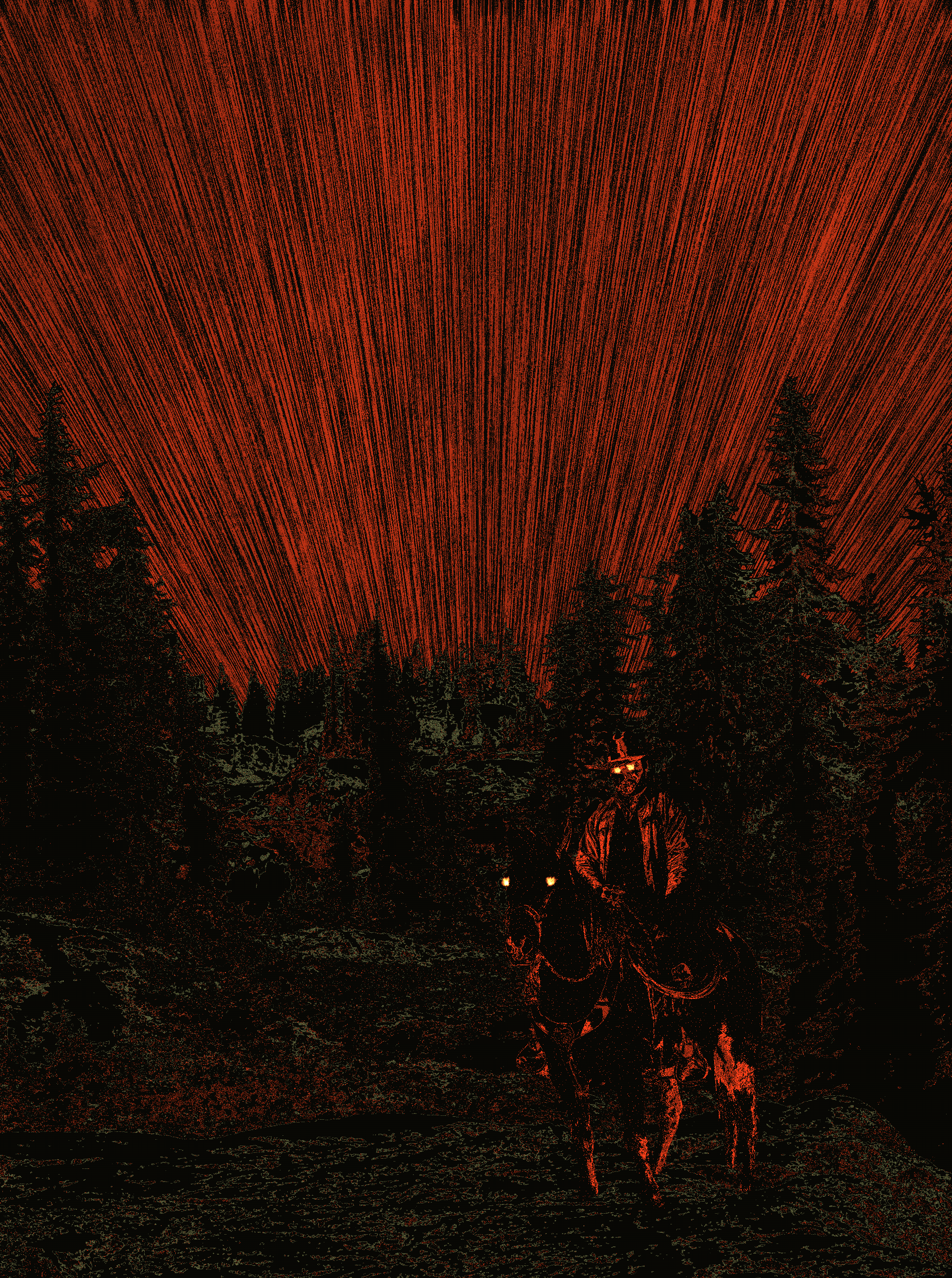 Could you tell us about your story and how you got introduced to the NFT space?
I first got involved in crypto in 2015. I was working at one of Canada's largest financial institutions, specifically with multi-asset strategies and alternative investments, so Bitcoin was a natural asset to explore. Toronto has a bustling crypto ecosystem, including being the birthplace of Ethereum, so I started learning, attending meetups, stacking sats, and integrating into the community. Narratives have changed over the years, but the ideals of self-sovereignty, immutability and central bank independence really pulled me in.
A couple of years later, I took a role at a crypto exchange; it was there I first learned about DapperLabs and CryptoKitties (also Canadian). Digital cats didn't resonate with me at the time, but fast forward to January 2021 when NBA Topshot hit the scene, and I've been down the NFT rabbit hole ever since.
What inspired you to start creating NFTs?
My early days in the space were on the collectibles side of the market. I started making digital derivatives of my assets and friends' assets for fun and giving them away for free as a way to contribute. Minting them on the blockchain was such a novel process to me at the time, so tracing back far enough will also turn those up as my first NFTs minted. I've always been a creative hobbyist, and this space has opened a world of joy and opportunities.
Which tools do you use to create?
Everything I've shown publicly to this point is completed with photoshop and procreate, but I'm learning a couple of new digital tools that will come into my artwork in 2023. My wife and I are also both photographers and painters. Some of that is incorporated into my digital works, but I'm always exploring new ways to utilize those skills more.
What are your biggest influences or sources of inspiration?
Nature – both physical and human. How they interact independently of one another, as well as in unison. Expressionism through abstraction, degradation and decay. My work is an invitation to zoom in, appreciate finer details, and think deeply about the topics at hand.
There's a juxtaposition of tense situations or themes, on the canvas of a melodic and entrancing glitch. I also listen to a lot of techno, so that's a major influence of the melody of my art.
What has been the most rewarding part of being involved in the NFT space?
Sounds cliché, but it's the people I've met and the friendships we've built. Many of them go far beyond art and crypto, but it's special that we met at this serendipitous intersection. It's also really cool to learn that I've impacted someone's artistic journey, helped get them through a tough time, or helped them find their place within the space. Success takes a village, and making room to elevate other artists is very important.
What advice would you give to someone starting out as a creator within the NFT space?
Be humble, work hard, make cool shit. Learn from those who came before you, but take your own authentic journey. Get a hardware wallet. And for the love of god, please don't mint on the Opensea Shared Storefront contract.
How do you cultivate a relationship with collectors?
My #1 tenet is being net-additive to the art community. I engage in thoughtful discussions, share great art from all backgrounds, support friends and artists I admire, work on cool initiatives, and produce art I'm proud of. Being well-rounded allows you to become more approachable. When you bring that energy consistently, you'll attract interesting people.
Some will resonate with the art, some won't, and I'm equally comfortable with both outcomes. I won't talk about my art unless the other person initiates it. Be genuine, respectful and let relationships progress naturally. You'll wake up one day and find yourself surrounded by a special group of people who love your art for what it is.
What do you think are the biggest opportunities within the NFT space in the coming 5 years? Culturally, artistically and financially?
5 years is a long time; when you look at where we were in 2018 to today, many of the tools and opportunities were likely incomprehensible. I believe 2023 will bring a rise of Curated Collections and artist representation.
One thing we ditched in NFTs was the idea of representation - outdated trad art economics that favored the dealers, not the artists. Artists were enamoured with having all the power, but are slowly recognizing they can't do it all by themselves. Representation like AOTM and Curated Collections like Noble Gallery helps bridge that gap in a far more artist-centric way.
As a creator, is there something that you feel is missing in the current NFT space?
I expect to start seeing more well-educated art critics enter the space in the next 24 months. Proper historical context and a deeper understanding of broader art history/trends would add a lot of value to our community. Our window of discourse is often pretty shallow, so anything to bust the bubble is positive in my opinion.
What's the best piece of advice you have been given?
Worrying is like a rocking chair; it gives you something to do, but it doesn't get you anywhere.
Which is your favorite meme?
Pepe's and the Antonio Banderas laptop reaction gif.
You can find C4RDINAL and his works via the following links: