Meet Hayden Clay
Hayden Clay is a US based visual artist characterized by his works of surreal pieces of dreams. NFTs recently facilitated his transition into a full-time artist, enabling Hayden to fully reach the potential of his visions. Hayden entered the NFT space in 2021 and reached an all-time high in August 2022, selling his piece 'Drink & Dream' for 2 ETH.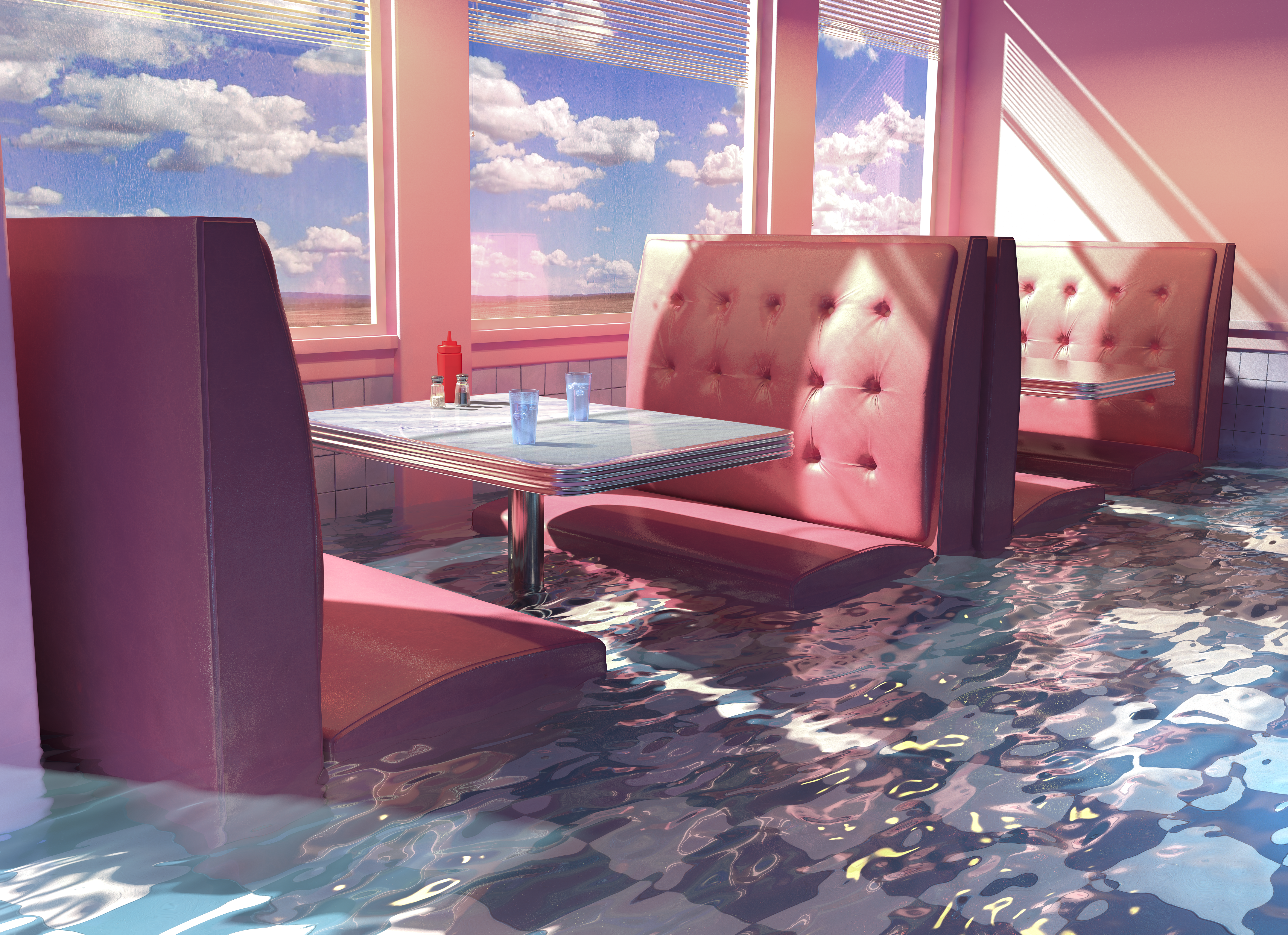 Could you tell us about your story and how you got introduced to the NFT space?
I'm Hayden, a 3D artist. I was previously working as a software engineer but was recently able to become a full time artist due to a combination of freelance work and NFTs. I was introduced to the NFT space after seeing the large Beeple sale.
What inspired you to start creating NFTs?
I've always thought that digital art was immensely underappreciated; it had a value that went unseen for a long time. I was inspired by the newfound appreciation NFTs gave to digital art.
What was the first NFT you created?
'Summer Games' that was minted on Foundation.
Which tools do you use to create?
I'm always experimenting with tools, but mostly Cinema 4D, Houdini, Redshift, Marvelous Designer, and After Effects.
What are your biggest influences or sources of inspiration?
Most of the inspiration behind my art comes from small moments and strong feelings in my life, usually through music, walking around nature, or spending time with friends. Growing up, Studio Ghibli movies were the single biggest inspiration for me wanting to be an artist. I wanted to make something that felt like that.
What has been the most rewarding part of being involved in the NFT space?
Finding a community of people that like my artwork enough to pay for it, and being able to pay my rent with art.
What advice would you give to someone starting out as a creator within the NFT space?
It's probably going to take time, don't expect massive overnight success. Create authentically and find like minded people whom you admire.
How do you cultivate a relationship with collectors?
Honestly I just focus on art and to let it speak for itself. I've tried reaching out to collectors a couple times; It felt transactional and inauthentic, and it never led to a conversation let alone a sale.
What do you think are the biggest opportunities within the NFT space in the coming 5 years? Culturally, artistically and financially?
There is a big opportunity for good curation. Too many platforms or events continue to highlight the same 15 artists or so. It's more interesting and more beneficial to everyone to highlight different people.
The space will never grow otherwise. Imagine the artistic renaissance that would occur if more artists of all styles were highlighted and supported.
As a creator, is there something that you feel is missing in the current NFT space?
I feel like your success as a creator directly depends on your success on Twitter. It feels like there should be something else, a platform, tool, or website beyond that.
What's the best piece of advice you have been given?
Life is supposed to be messy.
What is your favorite meme?
I like the high effort edits of the 'New card, what do you think?' scene from American Psycho, where the cards are replaced with something else. I watch everyone I see and always laugh.
Hayden and his works can be found via the following links: