Meet Tokyoluv
Tokyoluv is a visual artist and street photographer characterized by cyberpunk-inspired shots of cities. For over a decade, his photos have been enjoyed by millions across the world with his pieces perfectly capturing the neon look of a bustling city at night. In October 2021 Tokyoluv reached an all-time high, selling his piece 'Polarity Shift' for 10 ETH on Foundation.
Could you tell us about your story and how you got introduced to the NFT space?
I have been a photographer since 2009 and I've been creating art for as long as I can remember. I first found out about NFT in January 2021 from other artists I follow.
What inspired you to start creating NFTs?
What inspired you to start creating NFTs? I have always been interested in the intersection of art and technology, and NFTs represent an exciting new frontier in this space. I was inspired to start creating NFTs as a way to showcase my digital art in a new and innovative way.
What was the first NFT you created?
'Neo Tokyo', minted on Foundation in March 2021.
Which tools do you use to create?
I edit my photos in Adobe Lightroom. For my animated piece I use a bunch of different apps, including Photoshop, Photomosh and DaVinci Resolve.
What are your biggest influences or sources of inspiration?
Some movies from my childhood stuck with me, especially Akira, Ghost in the Shell, 5th Elements and Blade Runner. The photographer that influence me the most is Masashi Wakui.
What has been the most rewarding part of being involved in the NFT space?
People discovering my art every day and taking the time to tell me how much they enjoy it!
What advice would you give to someone starting out as a creator within the NFT space?
Engage with the community: connect with other artists and collectors in the NFT space through social media and Discord. Also, focus on creating high-quality work.
How do you cultivate a relationship with collectors?
Just be yourself in DMs, feel free to speak your mind and be open minded. I'm also a collector myself, and I feel grateful when artists I admire takes the time to chat with me. So, it's normal for me to do the same thing for my collectors.
What do you think are the biggest opportunities within the NFT space in the coming 5 years? Culturally, artistically and financially?
I believe that NFTs will continue to offer new and exciting opportunities for creators to monetize their work and connect with collectors and fans around the world.
As the market matures and evolves, we may see new models emerge for selling and trading NFTs. I think a lot of brands and big companies will get involved in the next 5 years.
As a creator, is there something that you feel is missing in the current NFT space?
One of the biggest challenges facing NFT creators is the issue of discoverability. It can be difficult for new or lesser-known creators to stand out and get noticed.
I believe there is still a need for better curation and discoverability tools that can help collectors and enthusiasts find the artists and works they're most interested in.
What is your favorite meme?
All the Leonardo DiCaprio ones!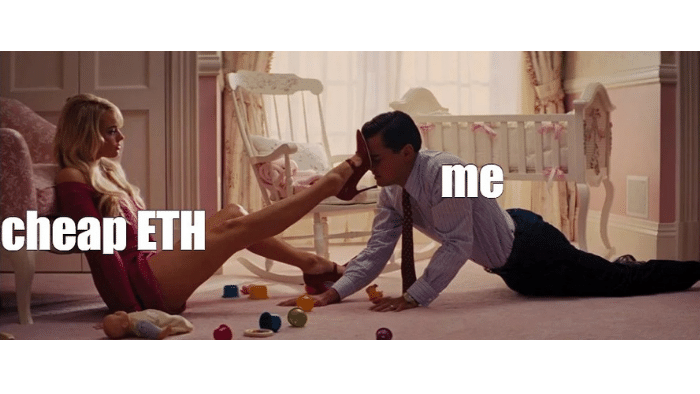 You can find Tokyoluv and his works via the following links: