Pioneers in NFT art
One of the most important aspects the NFT technology enables is the creation of digital provenance. With the blockchain, we have an immutable database showing exactly who did what and when. The blockchain combined with NFT allows us to see how the development of NFT art, the art that was among the first pieces to be minted on the blockchain and we can follow the creators' journey and their artworks over time.
Many of today's biggest names in NFT art were not among the first to create NFTs. But as the NFT market continues to grow, it is important to know the pioneers who believed in the potential of NFT art at a time long before most people had even heard of NFTs.
Of the NFT artworks that were created during 2017-2019, several are today sold for millions of dollars, partly because many of these pieces of art were created by today's well-known NFT creators, but also largely because of the provenance and the historical value that comes with being some of the first artworks within NFT art.
Here we give you an insight into some of the most important pioneers in NFT art who have contributed to laying the foundation for today's NFT space.
Beeple
Although Mike Winkelman, known as Beeple, was not among the first creators to create NFTs, he has long been a champion of digital art. Every day from May 1, 2007 through January 7, 2021, for a total of 5,000 days straight, Beeple created digital artworks that would later come to change the NFT world.
Beeple was a major contributor to bringing the term NFT into households around the world when in March 2021 he sold his piece 'Everydays: The First 5000 Days' for $69.3 million or 42,329.453 ETH via the auction house Christie's. In addition to the massive sale price, this was a milestone for NFT art as Beeple's artwork was the first fully digital artwork ever put up for sale by a major auction house.
XCOPY
What we know about the anonymous NFT creator XCOPY is not much beyond the fact that the creator is London based and has created some of the earliest crypto artworks known to us. Through his artwork, XCOPY has popularized the genre 'Glitch Art' where the creator's work explores death, dystopia and apathy through distorted GIFs.
XCOPY created GIF art already back in 2010, originally published on Tumblr where XCOPY shared thousands of his early GIF art and built a niche but dedicated following. During this time, XCOPY did not make much money from his art, but despite that, XCOPY continued to tirelessly create new artwork every month for more than 10 consecutive years.
Today, XCOPY is one of the most well-known NFT creators and his 1/1 NFT art sells for millions. 'All Time High in the City' was minted on April 8, 2018 and sold in January 2022 on the secondary market - a record amount in ETH when 1,630 ETH was paid for the artwork. At the same time he has released NFT collections such as 'MAX PAIN AND FRENS BY XCOPY' which offers an opportunity to own XCOPY pieces and become part of the creator's community at a significantly lower price compared to his 1/1 artworks.
Fewocious
Victor, known as FEWOCIOUS has been creating art since the age of 13 and had his first breakthrough when he sold a painting at the age of 17. His foray into the digital art world was born as a an escape where he could freely create art that reflected his feelings as he embraced his gender identity and the stages of transition. FEWOCIOUS's immense creativity and energy is reflected both in his work and the way he connects with his collectors. Today, FEWOCIOUS can also boast as the youngest NFT creator who has collaborated with the auction house Christie's.
Fewoicious's early 1/1 works are currently selling for hundreds of ETH but if you're interested in checking out his more accessible pieces, check out his first collection of generative art, 'Paint'. According to his website, owners of 'Paint' will be able to unlock things inside the world he's building , called 'FewoWorld'.
In August 2022, Fewocious's piece'The Sailor' was sold on the secondary market for a record amount in ETH for Fewocious when 350 ETH was paid for the artwork.
Coldie
Coldie was one of the first creators to mint his artwork on the blockchain and auction them off online. His work is known for its distorted portrait style in 3D which laid the foundation for the sought after portrait collection 'DecentralEyesMashup' which includes the likes of Warren Buffett and Ethereum co-founder Vitalik Buterin. Coldie's artwork has been featured in national art exhibitions, crypto conferences and live auctions.
Coldie's 1/1 artwork 'Almost There' was sold on the secondary market in August 2021 for a record amount of 135 ETH when the renowned NFT collector Anonymous snagged it.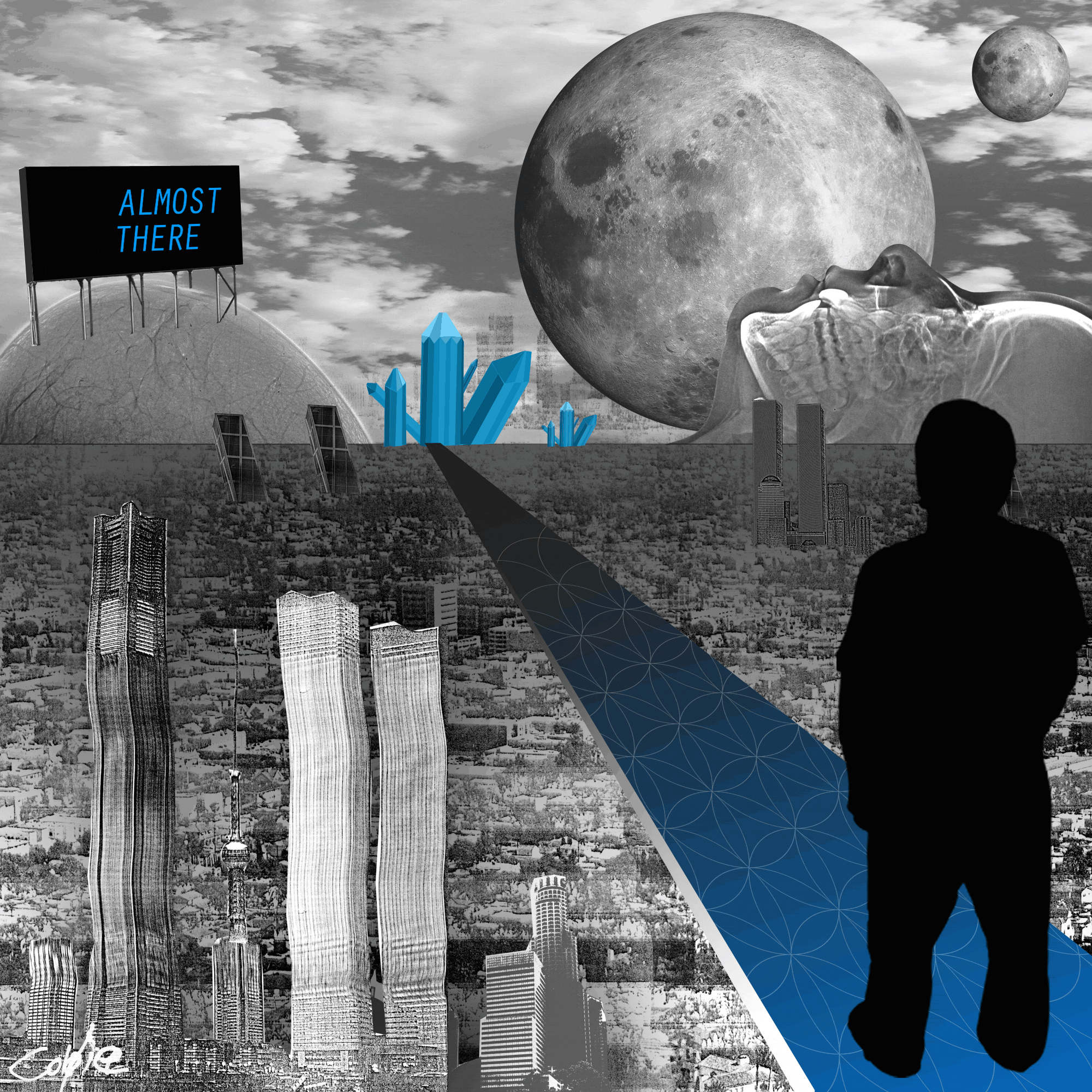 Hackatao
Hackatao is an Italian duo consisting of the couple Nadia Squarci and Sergio Scarlet that was formed in 2007 and today they use a variety of media to create their artwork. In 2018 they started minting their artwork on the blockchain and quickly flourished in the crypto art space as a result of how active and involved and early they were in NFT art.
The duo's artwork is characterized by its striking tattoo-inspired nature of and animated works. At the time of this guide we can note a record sale of 680,500 GBP, equivalent at the time to about 247 ETH when Hackatao sold the artwork 'IMAGO, 2K2 A.C' via an auction at Sotheby's in October 2021.
Trevor Jones
Trevor Jones enjoys painting and animating which is reflected in his artwork. He went to art school in his thirties and began to forge a career as a creator while working many other jobs in parallel. He went viral when in 2015 he used AR technology to transform paintings at the Scottish National Portrait Gallery to his own art, which also sparked a discussion about art and ownership of digital spaces. This was accomplished by setting up an app that allowed people to view his own paintings in place of the Old Masters in the National Gallery when viewed via a phone or tablet.
Investing in Bitcoin in 2017 inspired a new creative direction for him that evolved into crypto-themed AR paintings. Over time he became interested in NFTs but it was only when the late NFT creator Alotta Money took Trevor under his wing that he became part of the NFT space. Their collaboration resulted in Trevor's first NFT 'EthGirl' which was minted in December 2019 on SuperRare.
In April 2022, his 1/1 artwork 'EthBoy: IMMORTAL' sold for a record amount of 75.690 ETH.
Mad Dog Jones
Michah Dowbak, known as Mad Dog Jones, began his artistic career in 2017, using Instagram as a platform for exposure, and gained a massive following in just a couple of years. Mad Dog's graphic style is inspired by cyberpunk and Japanese animation, depicting dystopian sci-fi scenes in an Asian metropolitan setting.
His artworks has exploded in popularity and he has worked with names such as Maroon 5, Diesel, Run The Jewels, Jabbawockeez, Chromeo, Conor McGregor and Deadmau5. In April 2021, Mad Dog Jones reached his current sales record when his work 'REPLICATOR' was sold via an auction at Phillips for $4.14 million, at the time equivalent to approximately 1,921 ETH.
Robbie Barratt
Robbie Barratt is today mainly associated with AI and generative art, but he was also the first creator to mint NFT art on the NFT marketplace SuperRare. On April 6, 2018, Robbie Barrat minted 'AI Generated Nude Portrait #1', the first NFT artwork on SuperRare.
In July 2018, SuperRare held its first Tech Summit in Lindon where Robbie gave away his AI Generated Nude Portraits collection consisting of 300 works. The artworks were given away to guests who received an explanation and background to the artworks. Since very few understood NFT art at the time, this contributed to the fact that fewer than 40 of the 300 artworks that were given away have been claimed. The collection is therefore now called 'The Lost Robbies'.
Many gold nuggets have thus likely disappeared, which can sting today as one of these (AI Generated Nude Portrait #7 Frame #110) was sold on the secondary market for 260 ETH or $432,400 in March 2023. In March 2022, another work in the collection was sold via an auction at Sotheby's for £630,000.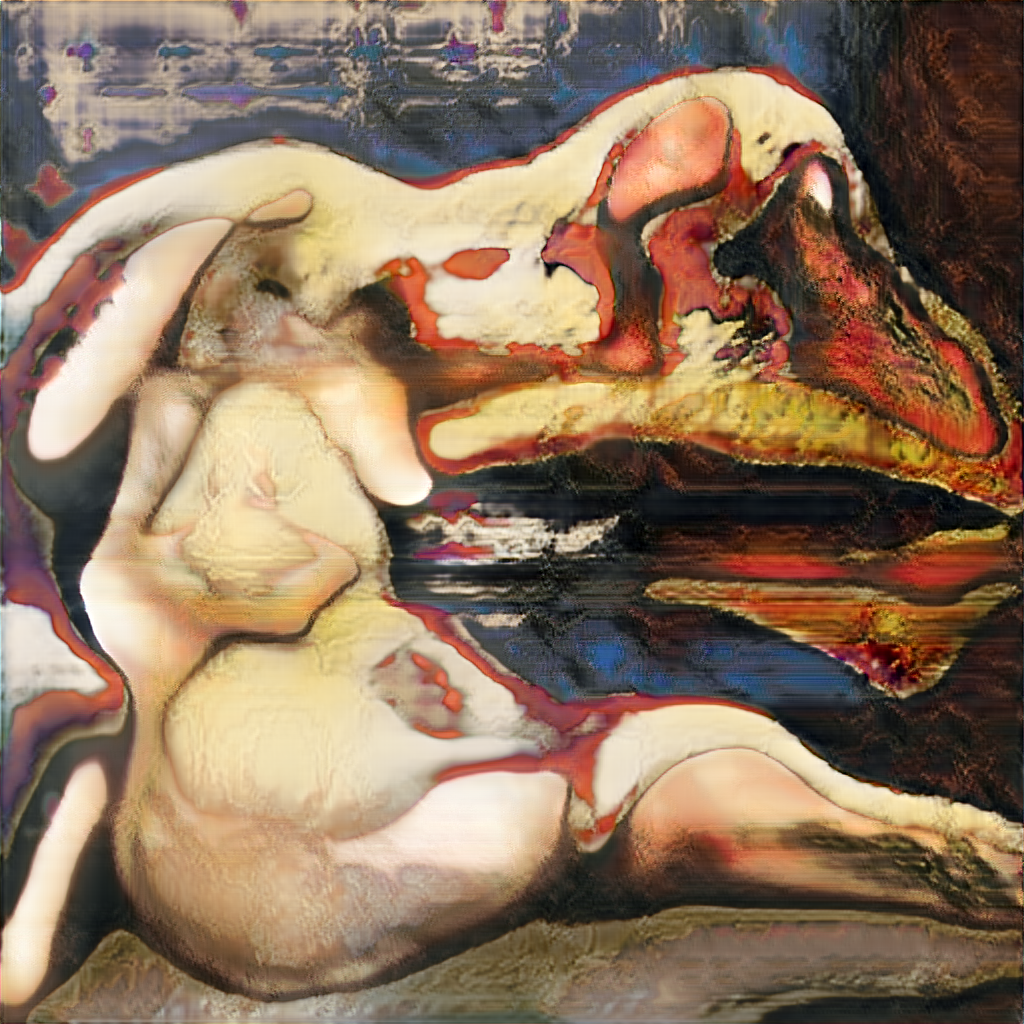 Sarah Zucker
Sarah Zucker is a creator and writer based in Los Angeles who has been creating NFT art since 2019. Her artwork is characterized by a psychedelic, VHS and analog style. She works across different mediums and combines animation, performance and video synthesis in a digital-analog workflow.
By mixing old and new technology, Sarah mixes the past with the future. The effect is trippy, with motifs, caricatures and vivid colors. Monkeys with crystal balls, mountains with eyes, frogs are psychedelic and mystical. They deceive the eye and are fascinating.
Her GIF artwork has been viewed more than 6.9 billion times on Giphy. In August 2021, her 1/1 work 'Licky Loaf' sold for 25.25 ETH on the secondary market.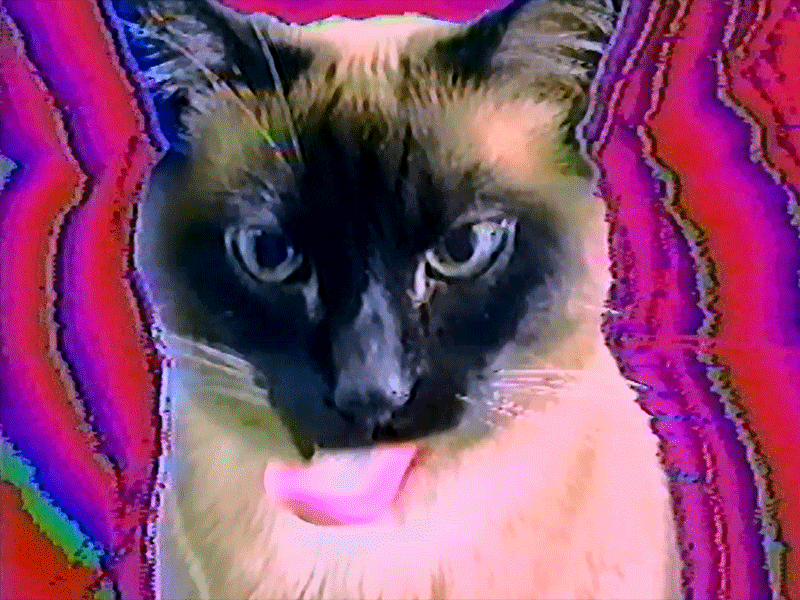 Josie Bellini
Josie Bellini has a background in finance and today creates art that tells the story of the crypto ecosystem. She started investing in Ethereum and Bitcoin when she was frustrated with the barriers in the traditional financial world. The crypto community and the overall ethics of the space accelerated her interest which made her delve deeper into Ethereum.
Josie made big strides in 2017, when an artwork she posted on a crypto subreddit went viral. The work shows a girl looking up at the sky, her face half hidden by a mask consisting of a bear's head and bull's horns. This was Josie's visual representation of the bear and bull markets in crypto. This crypto artwork 'Genesis' was sold in June 2021 at an auction via Sotheby's for $400,000 while the first NFT she created, 'Tune In #1', was minted already in June 2019.
In March 2022, she launched the project CyberBrokers, a pfp collection of 10,001 NFTs that all are on-chain and serves as a membership and access pass to a community and its experiences.
Matt Kane
Matt Kane designs his custom software to leverage algorithms with his own human input. He builds paintings layer by layer, making design choices based on how the algorithms he's written should interact. He is interested in exploring historical aesthetics with code; where he tries to do with geometry what the great artists did with oils.
Matt's 1/1 artwork 'CRYPTOART MONETIZATION GENERATION' sold on the secondary market for 320 ETH in October 2022, equivalent to $1.2 million at the time. In addition to popular 1/1 artwork, Matt has also created NFT collections where the collection 'Gazers' minted at Art Blocks is one of the most exciting NFT collections ever created. Each of the 1,000 individual pieces in the collection are living artworks that constantly change based on the cycles of the moon.